You know it's bad when your own mother thinks you need to dress up more.
I'm kind of tired of looking at my wardrobe and the vast amounts of clothing I have and fretting because I somehow have nothing to wear. I always feel like the clothes I have absolutely do not reflect
me
.
Considering the fact that I am supposed to be a fashion designer, I don't think I dress like one, and Scott Schuman would not break his neck to take a picture of me.
My style is all over the place and I dress mainly for comfort (tank top/t-shirt, and jeans) but I'm this close to throwing them all away, and have decided that I'm going to revamp my image.
This will hopefully lead to a series of DIY's because I plan on making a lot of the items that I want to add to my wardrobe. Hey, there's no point in being a designer, and not wearing your own things.
I think tumblr is a great tool for style inspiration and for style
realisation
; I have been looking at
my tumblr archive
and have realised that I'm drawn to more feminine looks, and 50's silhouettes…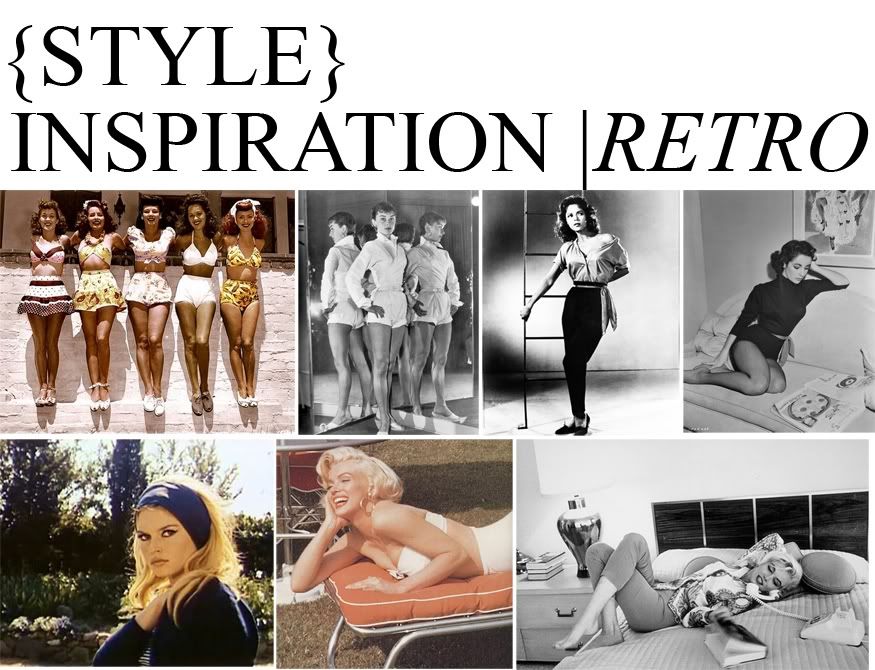 The fifties and sixties has to be my favourite style decades-even though I didn't live it. Everyone took pride in their appearance, looked feminine and curves were desired (by curves I mean shape). The women looked naturally sexy in a not-so-lewd way and extremely well kept.
The clothing from these eras' are timeless and flattering; I'm yet to see one picture of someone in the 50's or 60's whose clothes were ill fitting.
What pieces will I be working into my style?
High waist trousers – fitted cigarette pant style or flared. Nothing in between. I'm very aware of my body shape and height (definitely not skinny, and I'm 5'3") and it is either or when it comes to trousers.
High waist skirts – pencil, or a A-Line,
Fitted Shirts.
I don't know about you, but in my opinion, the nineties was the decade for spandex/lycra/jersey/whatever you want to call it. I'm not against it, infact, I love stretch because it's so effortless and easy to wear. The only problem is that you don't notice you're gaining weight until you find yourself struggling to squeeze yourself back into your favourite pair of jeans only to find that they are too small.
I was always a fan of Kelly Kapowski's wardrobe on Saved by the Bell even though Lisa was my favourite. I've also been looking a lot at the late singer Selena's style, I'm obsessed with how she was able to wear a bra with leggings and look chic when stars today could try that and look… well not so chic.
Notice how the trousers are high waisted as well? Well I'll be adding high waist leggings and jeans to my wardrobe as well.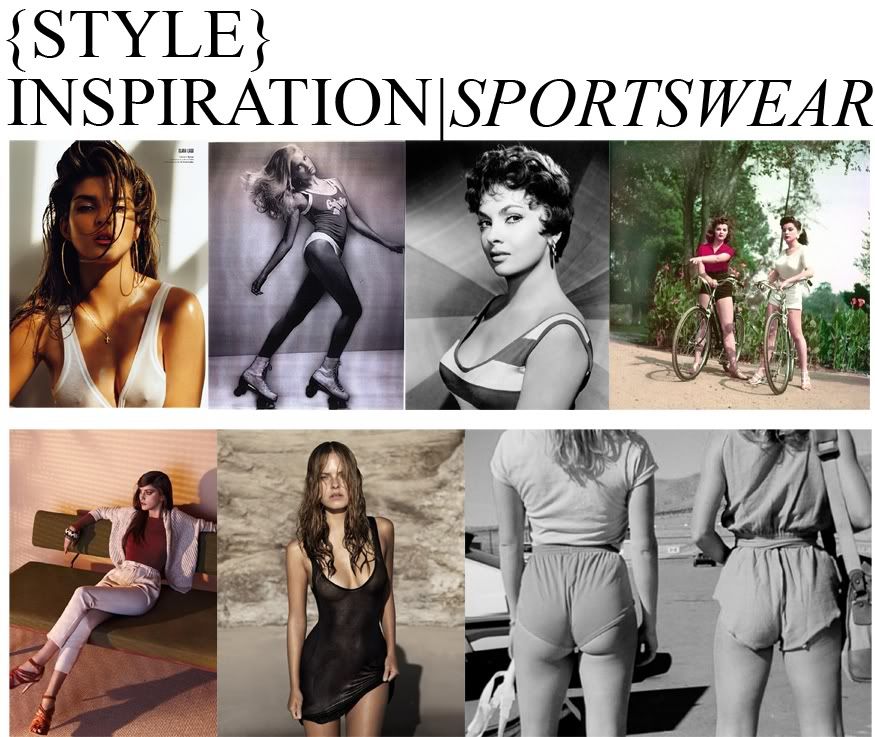 Now I'm going to be realistic about this image revamp, because in order for it to work I have to accept the fact that I have (a lot) of lazy days and I'm not going to feel like dressing up all the time. To over come this I'm going to have to introduce 'easy' pieces into my wardrobe, and this is where the sportswear comes in.
So I'll be adding tank tops and jogging bottom inspired trousers to my wardrobe, but making sure they fit in such a way they don't look sloppy.
Stay tuned for the DIY's.