I had the chance to style a shoot for a friend of mine last week, and although we had a last minute rush, everything turned out well.
These are a few pictures I took on my digital camera which does the shoot absolutely no favours but I just couldn't help my self and had to post them:
We had a rare sunny(HOT) day in London, so the Make Up Artist (Kelly) and Model (Zainab) had to gather in the shade to do the make up.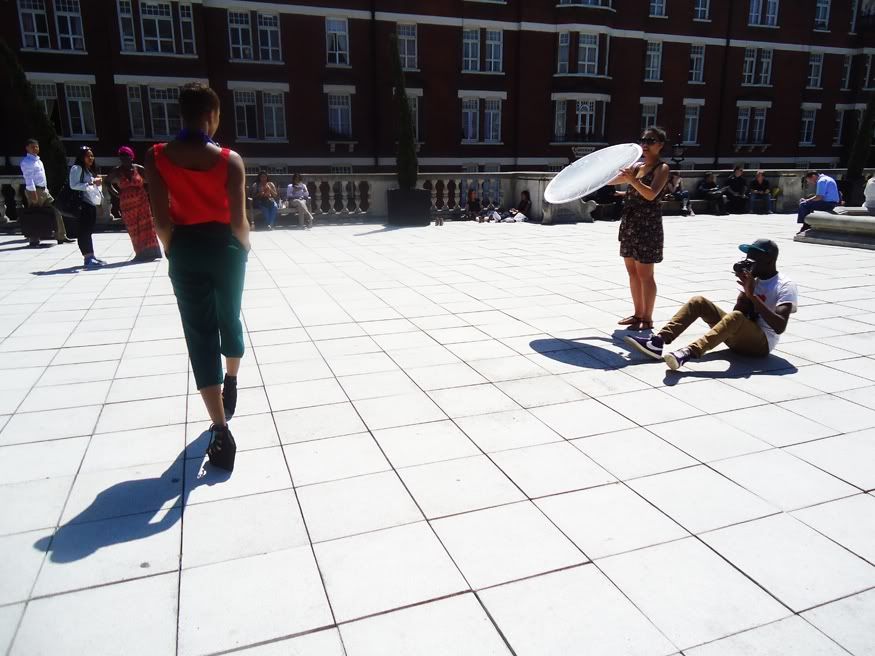 As we were just off Oxford Street and it was lunch time, we had an audience.
As soon as the edited pictures are ready, I will post them up.