I've seriously tried hard to cut down on how much I buy, but having seen what will soon be hitting H&M stores soon, I'm going to have to give in to temptation and restock my wardrobe as soon as these are released.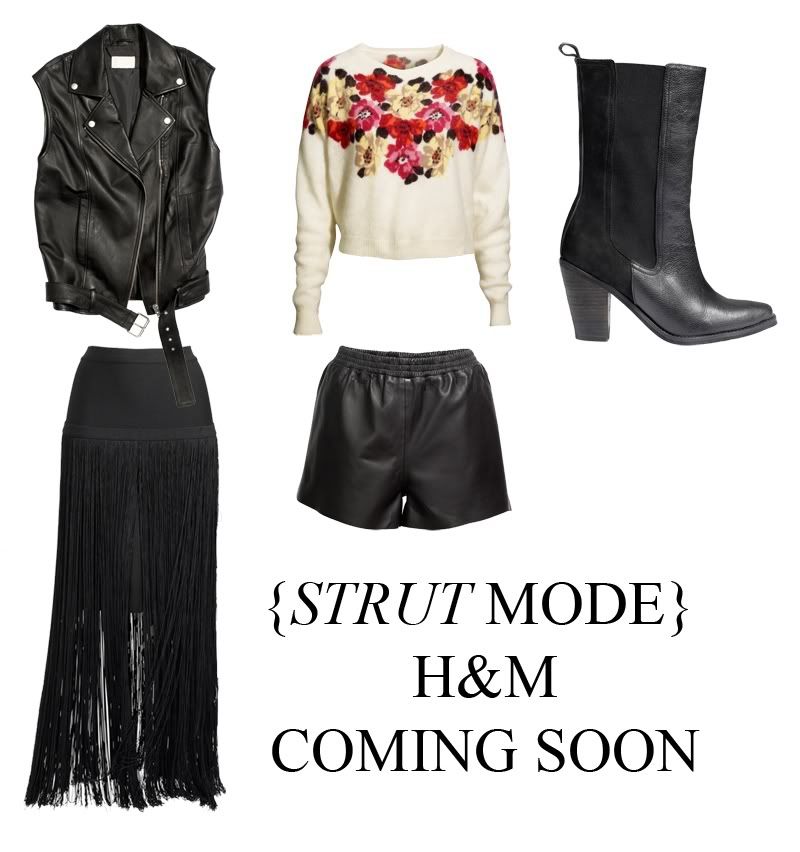 I already have a biker vest, but I really do like this one, and there's nothing wrong with having two of the same thing if you're always going to wear it, right?
The jumper looks very 90's granny and would normally be something I would love to set alight but I'm going through a serious 90's nostalgia period and this jumper is a way I could keep it going through the winter months.
Now the heeled Chelsea boots I need to have now. I've seen a pair on ASOS but they're around £75 and I know H&M's would be much cheaper + my staff discount and it would be an absolute bargain so I will be keeping an eye out for those.