So as you know from my last post, I exhibited my work at Clothes Show Live 2011. I found out that I had been chosen to show the week before the event so I barely had time to think let alone blog which is why I didn't post about it till the actual day (and is also why you should follow me on
twitter
, *nudge nudge wink wink*) but I thought I'd share some pictures of my stand so you can see what it was like. I got to play Visual Merchandiser for a week and my stand went...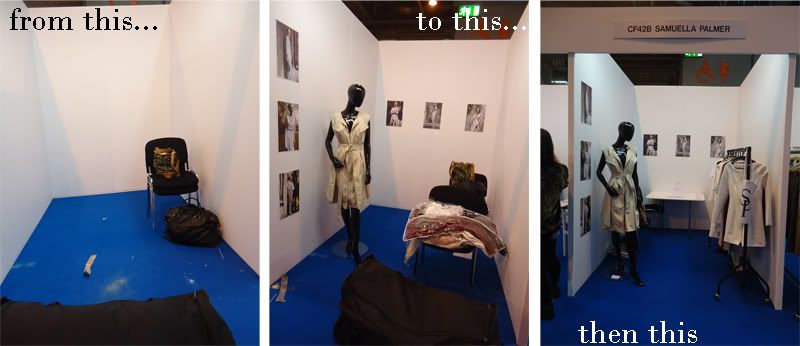 We then ended up exhibiting/selling out of our stands completely:
If you follow me on Twitter then you would already have seen this, but here's a preview of what's to come from my
collection 1
for 2012: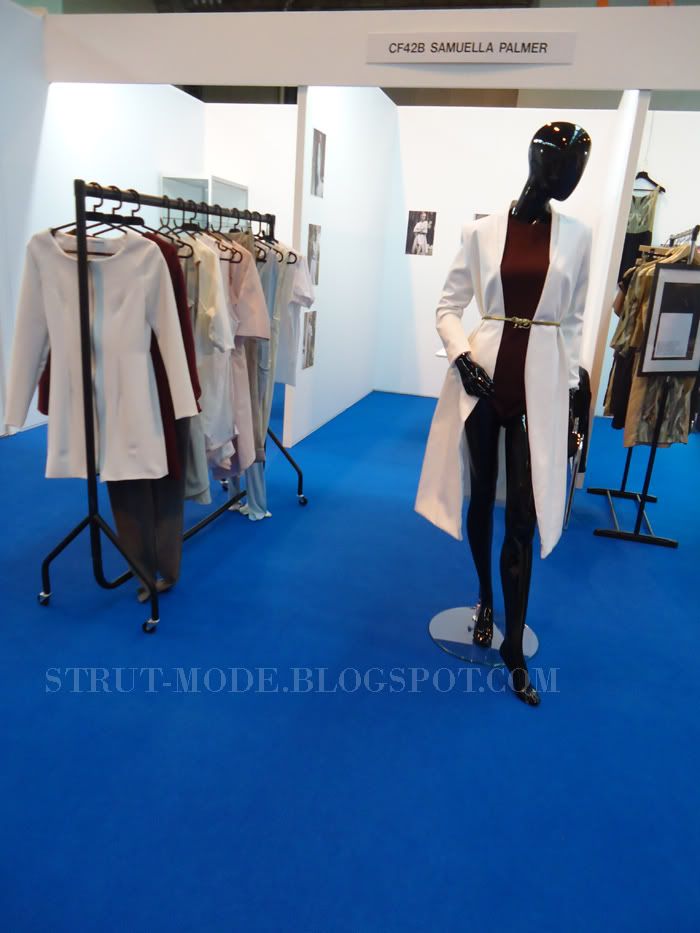 It was an interesting week. I met some amazing people; I learned A LOT and the experience made me re-evaluate how I'm going to approach my goals label-wise and generally left me feeling excited, so watch this space.
Follow Strut Mode via TWITTER•BLOGLOVIN