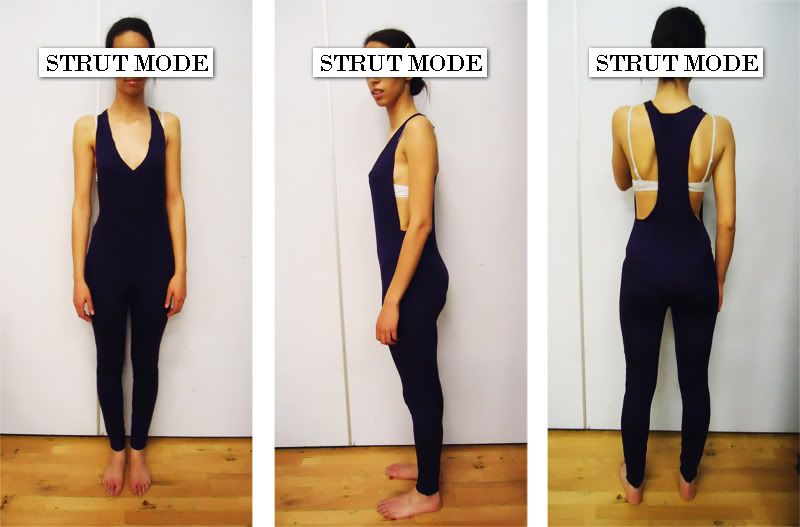 I had to block out the models face because I can't remember if I asked her permission or not, but here's another jumpsuit from the Pre-Fall capsule collection I've made.
It's a toile (of course) and the actual jumpsuit is black with some detail on it. It looks very WWE wrestler-y at the back but I think that's because the fabric I used is a poor quality Jersey.
I can't wait to do the shoot so I can share the entire collection with you all!