So as you read in my
previous post
I'm showing a collection at the end of this month, and I thought I'd give you guys a sneak peak of the making process of SOME of the outfits.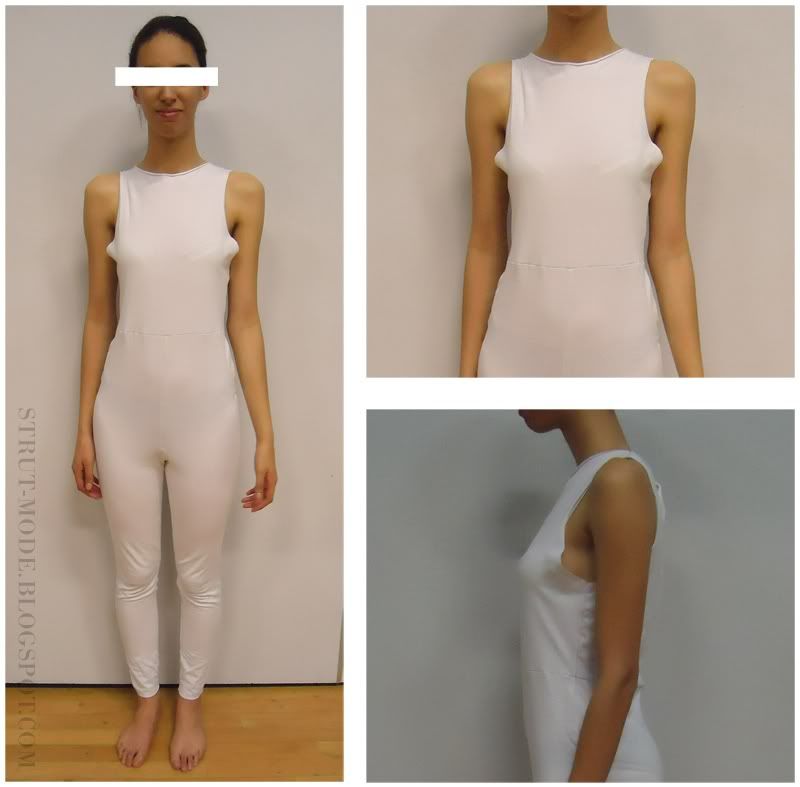 This is the toile I made for one of the looks which includes a jumpsuit. I know I've done jumpsuits before, but Diane Von Furstenberg has the wrap dress, Chanel has the jacket and Burberry has the trench coat. Jumpsuits are my thing, and it's the garment I get asked for/to make the most.
The purpose of fitting a toile is to see how the garment looks on the body, how the style lines look and to see what adjustments need to be made. I've made the toile out of a jersey that is much cheaper (money and quality-wise) and I can see that I need to reshape the neckline, tweak the arm holes as they are gaping big time and make it more fitted to the body for that second skin look.
It looks plain at the moment but I'm going to keep the colour palette, embellishments and finishing's quiet for now as I don't want to give away too much but stay tuned for the final outcome of this garment and more fittings for the collection.