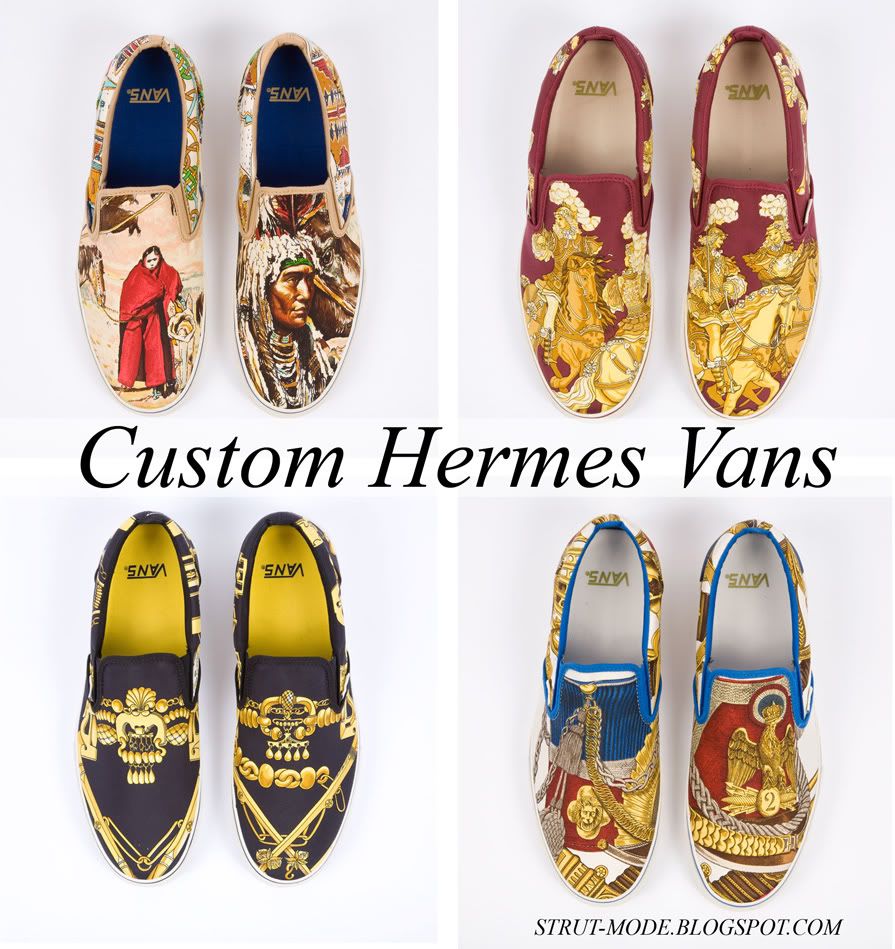 When I saw these Hermes Vans on
my tumblr
dashboard I immediately began to think of ways to fund the soon to be new addition to my shoe collection. Then I saw that the Vans were custom made for Robert Verdi and my bubble was burst.
Hermes scarves have long been an clothing inspiration for many other designers, so it's nice to see how well such a classic can bring life to a casual footwear brand such as Vans, and would love it if Hermes and Vans went ahead and did a collaboration.
If they ever decide to do such a thing for the masses, I do hope the make Hermes ballet pumps. They would look amazing.